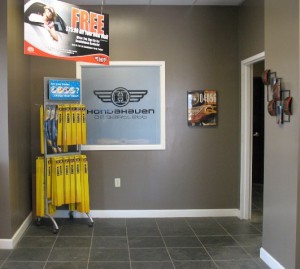 Uncle Dave's has been serving the Memphis area with excellent auto repair service on Hondas and Acuras since 1990. Our  service technicians are the best in the business. We understand that issues with your vehicle can be frustrating, so we strive to provide you with exceptional customer service, explaining the exact problem with your car, giving you our recommendation to repair (along with our competitive estimate), and do the work promptly to get you back on the road.
We want to earn your business for life, so we treat you and your car with the utmost respect, and we guarantee all of our work.
We Can Help Set a Maintenance Schedule
According to a recent report from AAA, due to tough economic conditions, many Americans are neglecting to regularly maintain their vehicles, thus leaving them at elevated risk for costly repair bills. Uncle Dave's certainly understands how difficult the financial climate has been, but strongly believes that one area people should not skimp on is the up-keep of their vehicle. Skipping oil changes, allowing grinding brakes to get worse, ignoring bad shocks/struts can all lead to vastly more significant issues that can end up costing thousands of dollars instead of the fraction of the cost it would have been if part of regular maintenance and repairs.
Uncle Dave's recommends that you get on a regularly scheduled maintenance plan to allow us to regularly inspect your vehicle and preempt any problems that are looming and could develop into bigger problems. Aside from avoiding costly repairs, by regularly maintaining your vehicle through preventive maintenance, we can ensure that it performs well on the road and lasts longer, thus protecting your investment.
We have the expert mechanics to service your vehicle and make any repair on all makes and models of domestic and import vehicles, and of course, we specialize in Hondas and Acuras. We use the latest technology to inspect your vehicle and offer repair options. We always give you free estimates and will obtain your approval before beginning any work. We also guarantee all of our work. We strive for nothing but excellence in customer service. We want to be your auto repair partner for life. Staying with the same auto repair shop is also beneficial to you, as we keep historic records and get to know your car inside and out.
Contact us today at (901) 368-4004 for any of your automotive needs.